The Schaardt Auction Service Story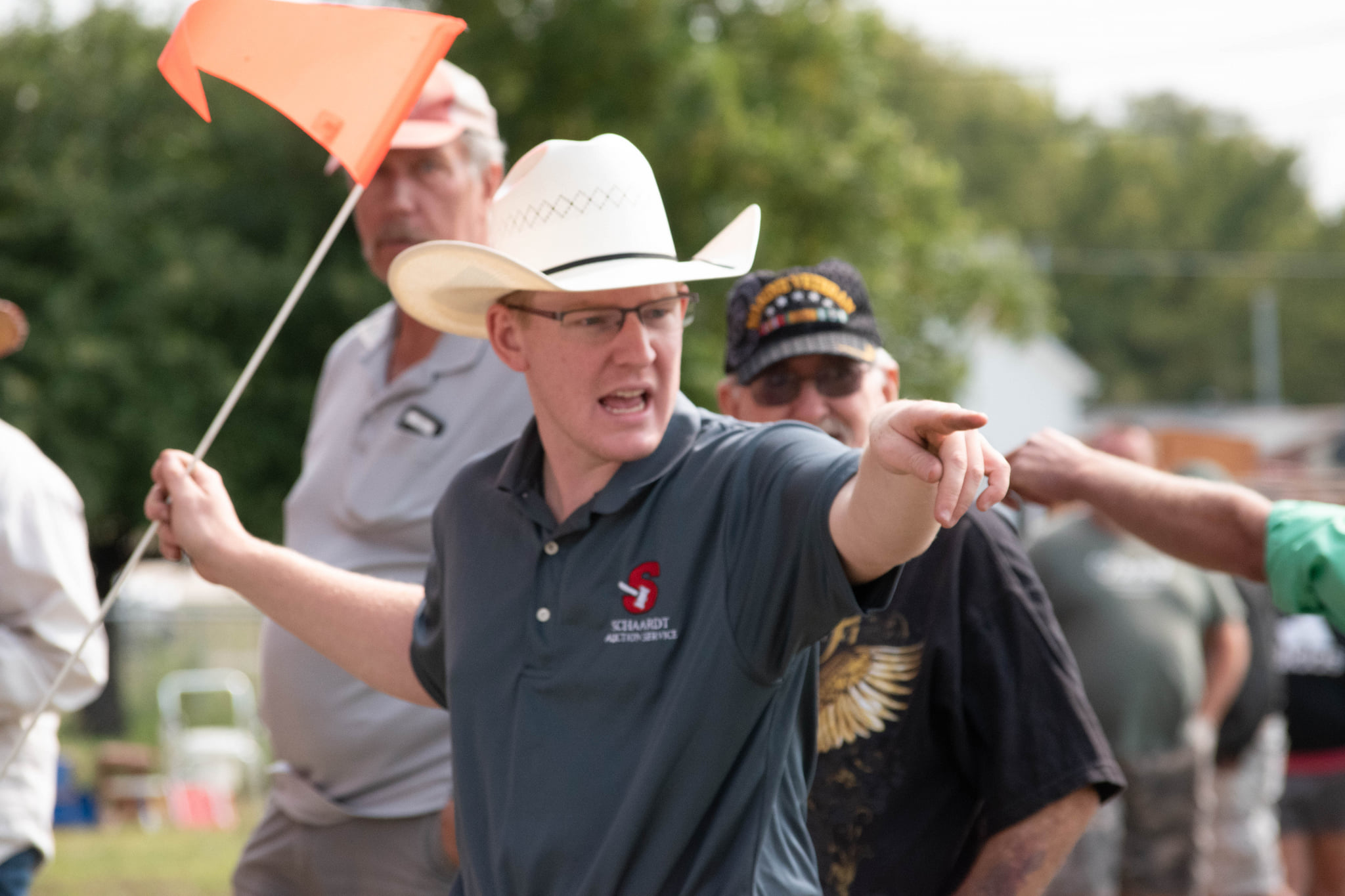 Clay Schaardt has lived his whole life in rural Pawnee County. Since a young age, Clay has been a talker, hard worker, and an agriculturist. Clay got his start auctioneering in elementary school pretending that other kids were feeder cattle as he sold them on the playground at recess. This later led Clay to take a chance and go to the World Wide College of Auctioneering the summer before his senior year of highschool. He graduated from WWCA in June of 2017 and the rest is history.
After auction school, Clay knew he wanted to start his own business just like his father had when he was 18 years old. So on June 17, 2017, Schaardt Auction Service was established. A year later the company would hold their first live household sale as well as becoming an official LLC. Clay knew right away that in order to succeed in the auction profession that he needed to take all the chances he had to learn more about it. This led him to join the National Auctioneers Association, the Nebraska, Auctioneers Association, the Iowa Auctioneers Association, the Kansas Auctioneers Association, as well as the South Dakota Auctioneers Association.
This has allowed education and networking opportunities to take Schaardt Auction Service to the next level. This is also where Clay found his two favorite aspects of the auction industry. The first being he realized he needed a niche in the business and, the second being the competitive side of bid calling. Clay found his niche in the auction industry by primarily selling farm equipment in online auctions. He also has started to be a ringman and auctioneer for purebred cattle sales. This allowed him to match his two favorite things, auctioneering and agriculture.
Clay is a competitive bid caller placing in multiple top ten finishes in state contests such as Nebraska, Kansas, and South Dakota. His most memorable finish was his 2019 3rd place finish in a tough bid calling contest in South Dakota. People utilize our services at Schaardt Auction Service because we are hard working, hold ourselves to the utmost integrity, as well as view our clients as part of our auction family.
Schaardt Auction Service holds around 30 online auctions a year on AuctionTime and our personal platform Schaardt BID, as well as holding many different live auctions that include cattle, benefits, and personal property. The business continues to grow and now employs three sales representatives as well as an office manager. As a growing company we always appreciate new clients and we hope that you can give us a shot with our growing technology and in style marketing campaigns. We pride ourselves on our soothing auctioneer chants as well, PROVEN to be some of the best around.